Oberammergau and Oktoberfest Bavarian Celebration - 2022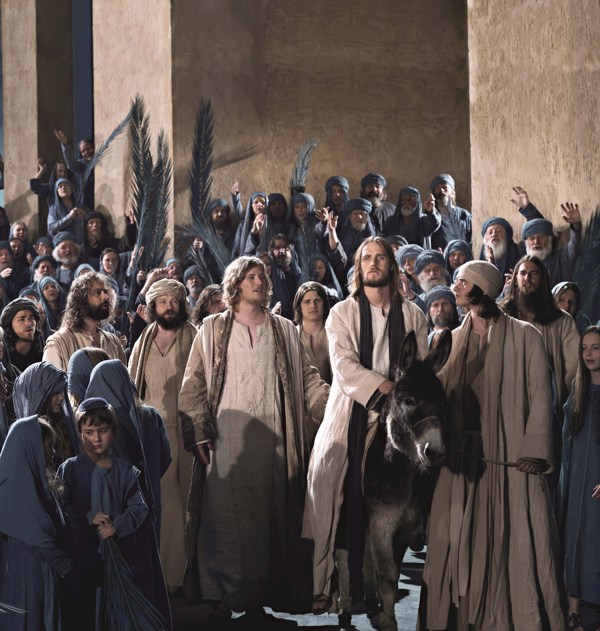 Oberammergau And Oktoberfest Bavarian Celebration - 2022
Explore Bavaria's heartland as you sip steins of ale at Oktoberfest in Munich, see the historic Passion Play on stage in Oberammergau and indulge your sweet tooth, sampling Swiss chocolates in Zurich. Led by a Local Expert, explore the 1000-year-old Prague Castle and its stunning views of the Czech capital before the Pilsner Urquell Brewery Tour, and a taste test of the world-famous beer. Visit the fairytale Neuschwanstein Castle, reputed to have inspired Walt Disney, before immersing yourself in the beer halls and revelry of Munich's Oktoberfest—the world's longest running beer festival. Dial down the pace on the Glacier Express from St Moritz, as you journey over the ice-capped Alps and through the tunnels of the Albula Pass, to Interlaken's tranquil lakes.
Choice HighlightsWell-being
: Our Well-Being Directors take a proactive approach to your welfare ensuring all well-being regulations are met (available on tours with 21 or more guests).
: Enjoy the comfort of Insight's luxurious, air-conditioned, 40-seat coach with double the standard legroom and onboard washroom. Our customized luxury coaches are sanitized before the start of your tour and are maintained to very high standards. Physical distancing measures have been implemented on our customized luxury coaches.
: We only work with establishments we are confident will consistently adhere to our high well-being standards, which include hotels, restaurants and sight-seeing venues.
: Experience enhanced hygiene protocols to align with the latest guidance following COVID-19.All Travel Directors, Well-Being Directors and Drivers have completed training in enhanced well-being and hygiene protocols.
: Hand sanitizer is freely available on board for you to use throughout the day.
Summary
: Visit Prague Castle and St Vitus Cathedral in Prague • Pilsner Urquell Brewery with Beer Tasting • The 19th-century Neuschwanstein Castle • The world famous Oktoberfest in Munich • Travel along the route of the world-famous Glacier Express.
: Welcome Dinner with Wine in Old Town in Prague • Local Restaurant Dinner with Wine in Rothenburg ob der Tauber • Demonstration of the Traditional Pastry Schneeballen (snowball), followed by a Tasting • Highlight Dinner in Munich, Oktoberfest with local Bavarian specialties and reserved seating • Dinner in Oberammergau • Hotel Dinner with Wine in St Moritz • Celebration Dinner with Wine in Zurich.
Travel Director
: "Munich is the capital of beer, so taking guests into the famous Hofbräuhaus, at any time of year, gives them a small idea of what it's like to attend Oktoberfest."
Top Rated Highlights
Pilsen: A guided visit to the historic Pilsner Urquell Brewery including the old cellars and a tasting.
Neuschwanstein Castle: Visit the archetypal fairy-tale castle that allegedly inspired many of Walt Disney's castles. Led by a local historian, walk through the magnificent halls, take in the lavish decoration and enjoy spectacular views.
Munich: Strap on your Lederhosen for a visit to the world's greatest Volksfest in Munich on select departures.
Oberammergau: Experience the spectacular Passion Play that has made this town famous. Watch from your premium seat as local villagers perform as they have since 1634 in this once in a decade event. An emotive and critically acclaimed performance depicting Christ's last days, this is an event not to be missed.
St Moritz: Travel along the route of the world-famous Glacier Express, through looping tunnels and dizzying viaducts, in the scenic heart of the Swiss Alps, on a regional train fully powered by hydroelectricity.
Authentic Dining
Rothenburg ob der Tauber: With a master artisan, learn the history of the traditional pastry Schneeballen (snowball), followed by a tasting.
Dining Summary: 11 Breakfast (B), 1 Dinner (D), and 5 Dinner with Wine (DW)
Additional Included Highlights
Our highly-skilled Travel Director will ensure your journey is seamless, serving as your expert guide, consummate organiser, and friend overseas.
Personal radio headsets give you the freedom to wander during visits to famous highlights, without missing any of your Local Expert's fascinating commentary.
We carry your bags for you and promptly deliver them to your hotel door.
Stay connected with friends and family with our complimentary coach and hotel Wi-Fi (where available).
At Insight Vacations, we have been in the business of creating magical experiences for travelers for over 40 years. But for us, it's never been just a business. Travel in its truest sense - not just going to incredible places, but really connecting with them, in an authentic way - is both a joy and a personal passion, for every member of our team. Let us share that passion with you. We'll take you on an unforgettable journey. We'll immerse you in unique experiences, and we'll introduce you to am
...
Airfare not included, Various departures